Ruoer General Aviation Development Group

Ruoer General Aviation Development Group ("Ruohang Group" in brief) ,which is the first domestic private ga enterprise with main business of airport construction and ga flight, was founded in Nanjing in 2005, specializing in airport construction and business operation in whole area, targeting at becoming best ga service provider in China.

---
Ruohang has its first heliport—Ruohang (Nanjing) Heliport,and was issued airport operation certificate by CAAC, and with finished or under-construction airports of Nanjing,Suzhou,Shaoxing,Huangshan Mountain, the company has built up a urban flight service system covering major cities of Shanghai,Jiangsu,Zhejiang,Anhui.The company will insist on the developing road of specialization,internetization,servitization and offer seamless link-up service between all ga airport networks, to realize the mutual-connection of China's low-altitude general aviation airport networks.

---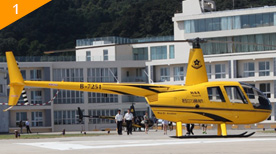 Ruohang (Nanjing Laoshan)
Heliport Base
Ruo Hang Nanjing heliport is located in southern foot of Nanjing Laoshan National Forest Park, which is 15 kilometers away from center of Nanjing with great scenery. We completed construction at Jan. 2009 upon approval by national civil aviation sector. It can meet landing & parking service of 35 business helicopters, and is equipped with aviation theme clubs, aviation hotels and membership villas.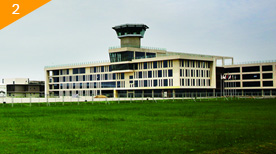 Ruohang (Suzhou Industrial Park)
Heliport /Yacht Base

It is located along the Yangchenghu Lake in Suzhou Singapore Industrial Park, which has unique geography advantages and excellent ecological environment. Its first term of construction is with an area of 60,000 square meters and can guarantee 60 helicopters' taking –off & landing, equipped with high-end supporting facilities like aviation hotels and yacht clubs. It got approval from the military and government to be started at Suzhou Industrial Park in August 2008, and is expected to be finished and to be put into use before the end of 2013; For civil aviation, Suzhou Helibase is designed to be the largest helibase in Changjiang Triangle Delta area. After establishment, the heliport will
host helicopter manufacturers,retailers,service providers, to help make Suzhou the biggest heliport in
Asia.



Ruohang (Shaoxing Mirror Lake)
Helicopter /Yacht Base


Ruohang (Shaoxing Mirror Lake) Helicopter /Yacht Base got approval from provincial & municipal government of Zhejiang province and military air force in June, 2011. Now it has finished land, planning,environment assessment,design work and started up construction in June, 2013. First term of Shao Xing heliport can guarantee landing services of 60 heliports and docking of 160 yachts with an area of 120,000 square meters. There are also supporting facilities of aviation hotels ,yacht clubs and on-site office facilities. It is located in Jian Hu Resort area, 30 kilometers away from Hangzhou city and immersed in hot business atmosphere.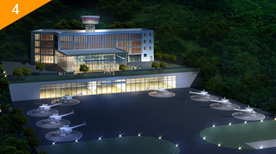 Ruohang (Huangshan Taiping Lake) Helicopter/Yacht Base
Ruohang (Huangshan Taiping Lake) Helicopter/Yacht Base is located in the central island of Taipinghu Lake, which shares the fame of "2 mountains and 1 lake". The Base faces lake with 3 sides, enjoying convenient transportation and rare view of scenery. Its supporting facilities include helicopter aprons and yacht docks. and you can use helicopter to get to Ruohang Huangshan Center constructed at the halfway of Huangshan Mountain. Besides offering emergency rescue service, it will also fill in the blank of air tourism industry in Pan-Huangshan Area.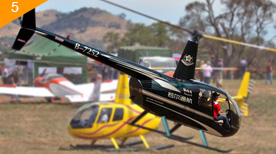 Ruo Er Aviation

Ruo Er Aviation, branch of Ruohang and a A-class general aviation company approved by CAAC, was approved and issued civil aviation operation certificate on July 31, 2012 and officially put into use on Oct. 8. It is an aviation company dealing with passenger business operation,helicopter and fixed-wing aircraft business and is divided into 3 big divisions, that is, Business Dept. ,Commerce Dept. ,and Private Dept . and purchases advanced helicopter fleet according to different market demands to integrate its own heliport network with low cost.